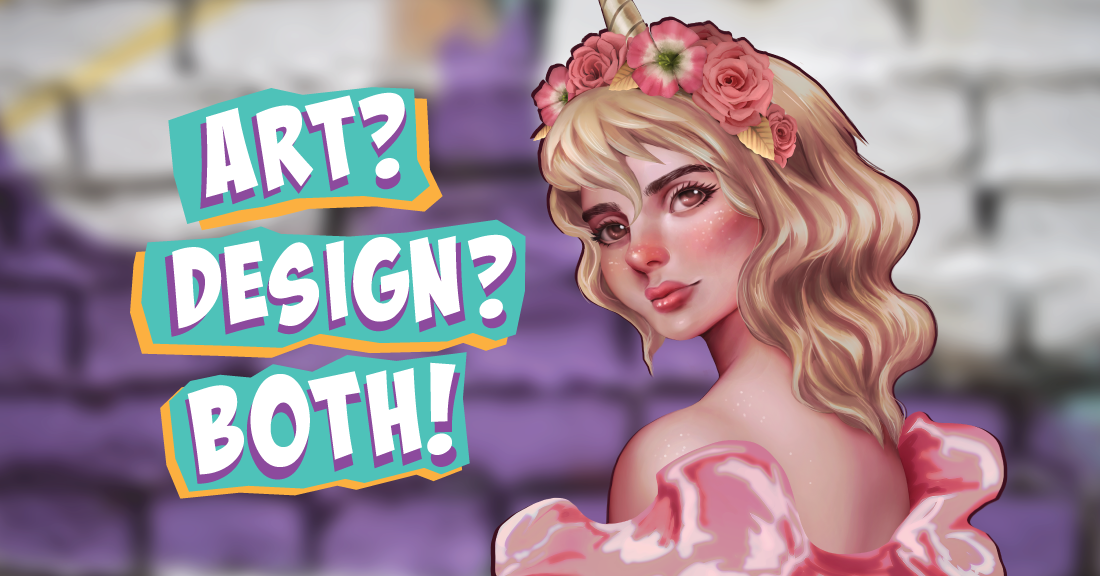 My name is Michelle and I am the Mee in Meeshell Art & Design. I love art, design, video games and the colour purple, so you may notice a trend in my portfolio!
I created Meeshell Art & Design to provide Graphic Design Services to existing businesses, new businesses, or anyone with a creative idea that needs a little help to see it come to life.
In 2017 I obtained my Diploma of Graphic Design and received the award for Overall Excellence. I also have experience in Print Studio Design, so I know my stuff when it comes to working with printers. Now I am studying the Bachelor of Marketing and Communication with UniSA online.
When you choose to work with a freelancer like myself, you are guaranteed one-on-one investment and commitment throughout the entire process.
Graphic Designer - Meeshell Art & Design
Meeshell Art & Design is my personal brand and business. Starting my own business was the result of 10 years of drawing and creating colourful art in Photoshop. Over the years I learnt more and more about the program and taught myself painting techniques with tutorials and determination. In 2016 I decided to expand my skills further with Graphic Design, and so I began work on my Diploma.
I love creating new styles and designs for clients and seeing those designs implemented into real world use. A happy client is a very heart-warming experience, both for art and design. I now specialise in supporting new or existing businesses create/update their brand and promote their products or service. I also enjoy designing for personal occasions like parties, gifts and self-expression.
Whether professional, promotional or personal, Meeshell Art & Design can help with your creative goals. Services include brand design, logo design, illustration, business cards, booklets, signage, brochures, digital marketing, apparel art, packaging, gift art and more. Each design is made ready to print so you can email or upload the files with no issue!
Graphic Designer – Smartprint Group
I worked as a casual Graphic Designer for Smartprint Group before starting my degree. On average I worked 4 days a week from 8:00am to 4:30pm. During my time with Smartprint Group I performed a range of tasks including graphic design, print design, Wordpress web building, concept development and proofing for clients. Numerous graphic design jobs would be completed daily, ranging from simple repeat tasks to new designs.
Working with Smartprint Group enhanced my expertise with Adobe Photoshop, Illustrator and InDesign. In addition to this I gained valuable insight into the world of printing and prepress. I thoroughly enjoyed my time with Smartprint Group.
Creative Support - Australian Events
As my training for the Diploma of Graphic Design came to an end in 2017, I was offered a contract position with Australian Events to work part time for Australian Events as Creative Support to their Marketing, Communications & Design Team.
My duties included email marketing for exhibitors, editorial writing to promote exhibitors, assistance with digital marketing design on social media and event websites, and additional admin assistance like data entry or call lists. Additionally, I updated event information like prizes and entertainment, assisted with event launches, plus other support duties like proofreading event guides.
Bachelor of Marketing and Communication (estimated completion 2023)
Diploma of Graphic Design with Excellence
Certificate IV in New Small Business
Certificate IV in Business Administration